Business is difficult and carries many challenges, particularly when the only certainty is uncertainty. But, if we had to put a stake in the ground, we would point to every business owner's problem each month: not having enough quality leads and the LinkedIn outreach challenges that come with that.
The solution? Cold outreach.
Sure, this solution often causes more challenges, and many people don´t even do it because of its bad reputation. Large amounts of spammy messages and boring sales reps bombard you with things you don't need and offer no value to your day-to-day life.
This totally wrong use of cold outreach has made most of us blind to spam messages. But B2B tech and SaaS industries are still using it.
For all of you thinking this is a blog post on how to write the perfect cold outreach message, it´s not. (You can find that here: How to Personalise Your LinkedIn Outreach and Stop Spamming People).
We will be looking at the most common cold LinkedIn outreach challenges and how incredibly easy it is to overcome them.
LinkedIn Outreach Challenge #1: How not to get blocked
Why LinkedIn?
With close to 850 million users, LinkedIn is the go-to place for lead generation since almost every decision-maker can be reached with a mouse click.
However, there is a catch:
LinkedIn cold outreach, when done badly, can get you banned in no time.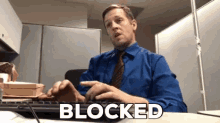 One of those things is excessive activity. Yes, you read that right. Being too active can turn your account permanently inactive.
Many actions over a short period of time, such as profile views, connection requests, private messages, endorsements, etc., will catch the attention of LinkedIn algorithms that can get your account temporarily or permanently banned.
Doing certain things on LinkedIn that the platform doesn't want you to do can get your account blocked really fast.
In other words, don't try to bend the rules or, even worse, break them.
Here are some of the most common reasons that can get your LinkedIn account restricted or banned:
Performing too many actions in a short period of time
Sending too many connection requests
Poor connection acceptance rate
Using bad automation tools
This is especially dangerous for those that start doing cold outreach out of the blue.
Accounts that have not been too active and then start sending hundreds of connection requests or messages are known to get restricted almost immediately.
That´s why we recommend warming up your account before going full force. The process is quite easy: the only thing it requires is discipline.
Start slow and increase your activity each day. For example, start with 10 connection requests or messages on the first day and incrementally increase the amount until you hit the limit.
LinkedIn Outreach Challenge #2: How to find your audience
How often do you get a message on LinkedIn with an offer that is unrelated to you or your line of work? Too often, if you ask us.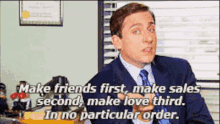 This is one of the reasons why cold outreach has a bad reputation.
Too many sales reps do little to no research before sending their message. And when they get no answer, they start blaming the whole thing on a bad cold outreach strategy.
Doing thorough and systematic market research is essential to any sales and marketing campaign. And it all starts with creating a detailed customer profile, or target persona as many marketers call it.
A customer profile helps you sift through the noise and find potential customers. It also helps you create copy for your outreach campaign. But more on that later.
Here is a simple process on how to research and find your audience:
Decide what company type you want to target with your product:
For example, if you are offering marketing services, decide whether you will target startups that don't have a marketing department yet or enterprises that are looking to outsource some of their marketing work.
Decide what locations you want to cover:
This depends on the type of product or service you offer. Still, the location impacts business etiquette and culture, and the more you know about them and their location, the easier it will be for you to approach them.
Decide which industries you want to target:
Let´s again assume you are offering marketing services. Maybe you specialise in marketing for SaaS and high-tech companies and have a lot of references in the field. Maybe you are specialised in marketing for pharma and health companies that have strict regulations when it comes to marketing their products. Either way, deciding the industries you wish to target is imperative if you want your cold outreach initiative to be a success.
Decide which employees you need to approach:
If you offer marketing services, there are better people to contact than their CTO. For instance, if you are targeting startup companies, contacting the CEO directly makes sense. If you are targeting large enterprises, it would be best to target their CMOS.
LinkedIn Outreach Challenge #3: How to get them to say "Yes"
From everything we've heard and read about cold outreach, it seems like it would be easier for Sisyphus to roll his boulder up a hill than get a positive reply from a cold outreach campaign.
But let´s think about it: if cold outreach is dead, but so many new companies have had success with it, does it mean that cold outreach works only for some?
The reality is that LinkedIn cold outreach is one of the best methods of generating new high-quality leads when done right. The sad reality is that most companies do it wrong, either by not investing enough time in prerequisite actions or by automating everything badly and spamming everyone.
Once market research is done, you must create a message that the target audience will find interesting.
Personalisation is important, but psychology and human nature should not be neglected. Let´s explain:
In general, customers in B2B are more connected and have deeper relationships with their sellers than in B2C. This means that every buying decision they make in the name of their company affects both the company and themselves.
Crafting a message in a personalised and thought-provoking way will get you noticed, but crafting it in a way that shows your potential customer your offering will benefit the business and themselves will surely get you a "yes".
Make LinkedIn Outreach Easy with Salesloop
Salesloop allows businesses and recruiters to source new leads directly from Linkedin and automates a personalised outreach campaign that doesn't look like spam.
Just search for the people you'd like to reach, add them to a campaign, and Salesloop will do the rest.
There's a 14-day free trial, so you can see for yourself how easy it is to do effective, personalised LinkedIn outreach at scale.
If you need a tool that can support true personalisation and not just canned messages with [job title] tokens, check out Salesloop today – it's 100% free to start.
---